NEW MNM MERCHANDISE
by Kalvin Chung / Oct 01, 2020
We are delighted to announce the start of a new line of MNM Merchandise. This merch focuses on bringing together different elements of our heritage with both Chinese and British culture influencing the style.
JERSEY
Earlier this summer we announced our MNM Jersey and spoke about our inspiration from Chinese literature, architecture and culture. The octagons (八卦) represent balance and diversity with yin and yang at the centre.

亦余心之所善兮,虽九死其犹未悔。
For the ideals that I hold dear to my heart, I 'd not regret a thousand times to die.

The poem reinforces sticking to what you believe is right and carrying that message across with you in all parts of life. We believe this poem is an incredible part of Chinese history and culture and its message can not be more relevant today.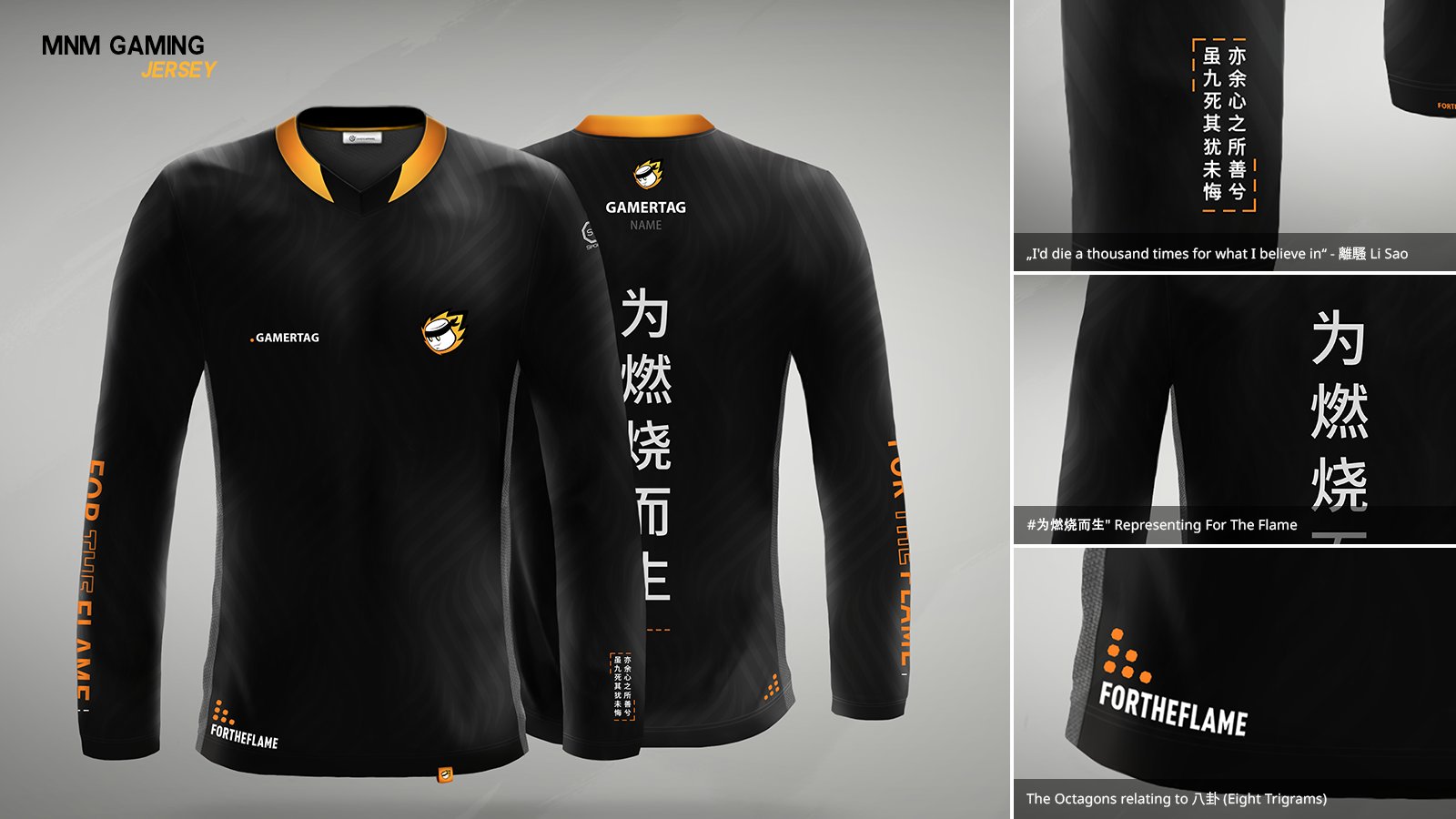 STORE PAGE
We wanted to make the experience for our community and fans the best it could possibly be. We built the MNM store page from the ground up with you in mind. Every aspect has been designed and coded from scratch to create an informative experience that explores what our apparel stands for and why each element is important for us.

Each product page has been tailored for each product and we will continue this for future releases. It is important to note are still working on fixing some known issues such as viewing on some mobile devices and implementing better systems for the community
PACKAGE
Experience is key for us, we want our fans and community to have the best experience when receiving and opening their package. Sustainability was key in our decision making as we wanted to make sure our product lines are sustainable with packaging. We don't want to spoil the extras that come inside the box but we ensured to use recyclable materials.

This is our first step towards sustainable products and we know we will continue to find better materials for our products in the future.
JOGGERS
What more could you want from wearing our new MNM jersey with some fitting joggers? Our premium joggers come with embroidered MNM logo and zipped pockets to keep all your belongings safe.
LEGENDS STICKER COLLECTION
The jersey is about bringing cultures together and we wanted to expand on that. British and Chinese culture is important for us as we wanted to include some of our favourite legends growing up. Each MNM Jersey & Jogger will come with the sticker set and the collection will include:

King Arthur, 僵尸 (Jiangshi Chinese Vampire) , 孙悟空 (Monkey King)